Angkor Wat holds within it centuries of human curiosity, reverence, and spirituality – and we are so lucky to be able to bask in some of that, even today.  In this article, we'll dive into the history of Angkor Wat and explain why it definitely deserves a place on your bucket list.
The Origins of Angkor Wat
Angkor Wat was originally built back in the 12th century as a Hindu temple dedicated to Vishnu.  The emperor at the time considered it the capital of his empire, and that's where it gets its name.  'Angkor' means capital city in the local language, and 'Wat' means temple.
Interestingly, it didn't remain a Hindu-denominated temple for long and within a few decades, it came to be considered a Buddhist site.  Through the years, the temple complex survived multiple sackings, revolutions, and changes – but stood tall throughout because of the aura and significance of the hallowed ground.  In the decades it took to create it, the local people attached a huge amount of meaning and reverence to each section of this massive temple complex.
For most of its history, the complex was the capital of the Khmer empire, playing home to a vast number of famous battles over the centuries.  And their reverence for building grand structures made this a very important cultural, political, and religious home for so many in the 13th century and beyond.
Beautiful scenes of Angkor
The Revered Design
One of the reasons that this monument remains so sought-after is because the design is truly an architectural masterpiece.  Every piece is carefully crafted with the sort of attention to detail that we just don't see in modern times.  Even with its scale, you can get lost in minute details that show just how much care and effort was used to create it.
The design is supposed to represent something called 'Mount Meru' which is known as the home of the gods according to both the Hindu and Buddhist faiths.  There are five main towers that symbolize the five great peaks, and everything underneath them is adorned with the spiritual foundations of these great religions.
Most of the complex is built with sandstone (especially the exterior) while inside the various structures, you'll find a lot of wood and other less durable materials.  These have been battered by the sands of time and so there is a lot that has been lost to history, but even today you can get a sense of how grand the complex was in its day.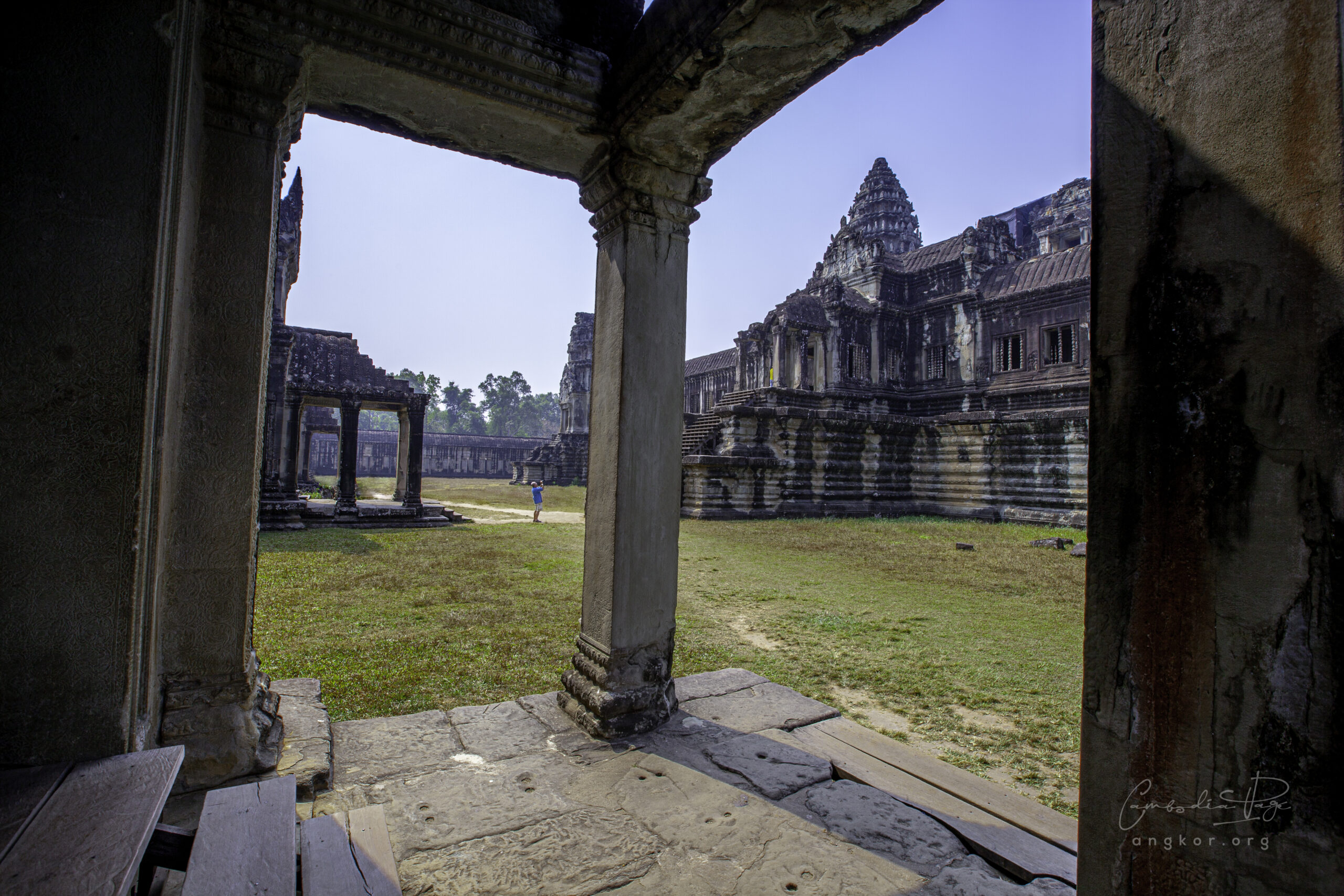 What Happened to Angkor Wat?
The world looks very different today and the same can be said for this majestic location.  Over the centuries, the complex started to deteriorate because of weather, natural disasters, and the entropy of its slow disuse.  Buddhists still used the complex well into the 1800s but without enough work done to restore the site, it no longer is used as an active temple.
While this is sad in one sense, this shift also opened the door for Cambodia to turn the place into a world-class tourist attraction, one that gives visitors a peek into history and an awe-inspiring place to consider the human experience.  It now welcomes north of 500,000 visitors a year from all over the world and serves as Cambodia's most important tourist attraction.  You simply can't visit the region without going to see this magnificent place.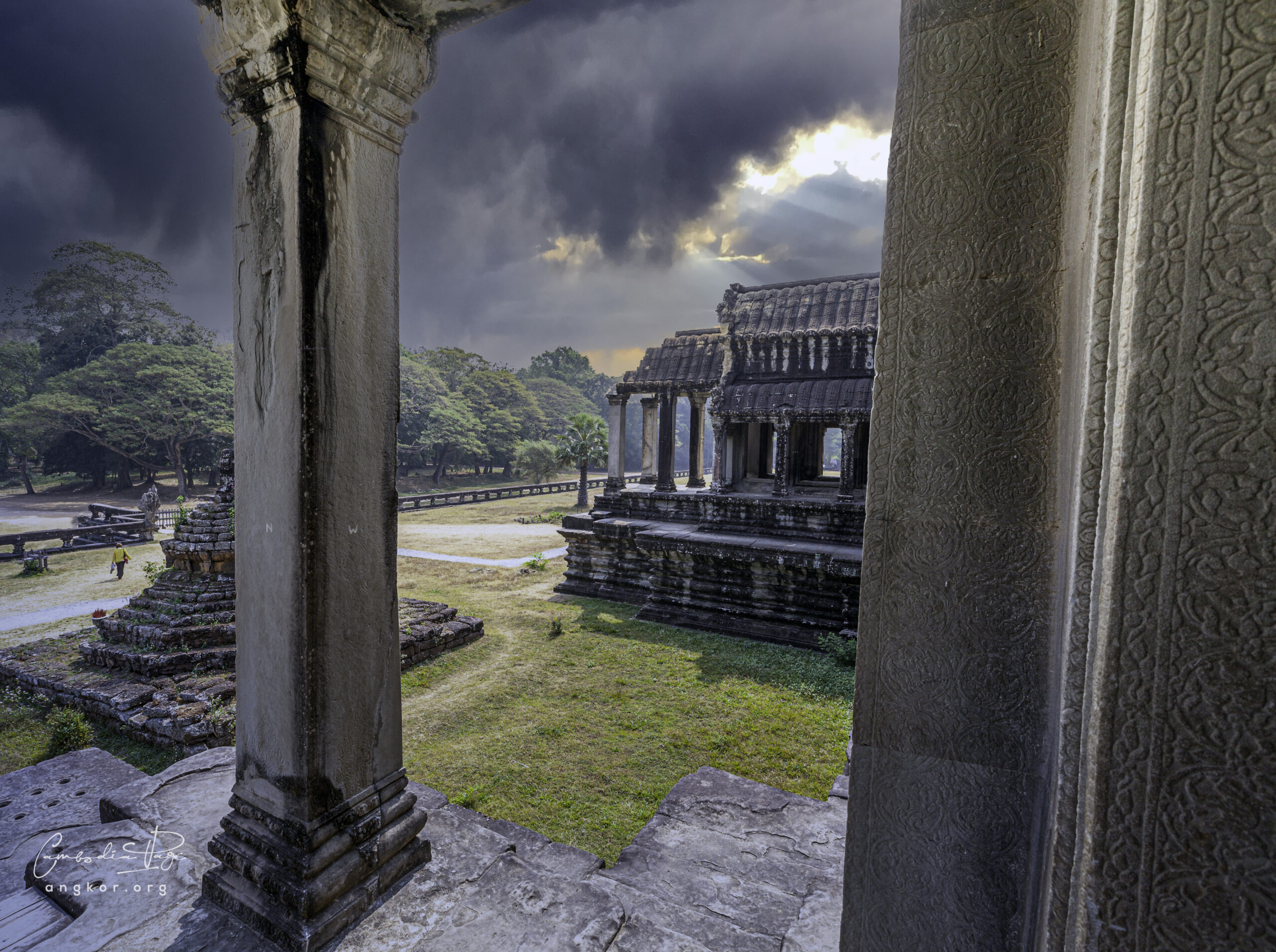 Angkor Wat Complex – Back View
Why Should You Visit Angkor Wat?
Angkor Wat gives you a portal into an ancient world in a way that's very rare in our modern times.  As you walk around the temple complex, you'll feel the soul of the place where so many of our ancestors gathered to think, pray, worship, and ponder the universe.  It remains an important source of national pride for Cambodia for these reasons and many who visit describe the entire experience as a very moving, spiritual journey.
Another reason is that it seems to be a rather miraculous place.  In the 1970s, Cambodia went through a terrible civil war that left a lot of the country scorched, but somehow, the complex itself sustained minimal damage.  You can see bullet holes in the outer walls, but the complex itself stands tall.  There is magic inside those walls, as the locals will tell you, and you have to stand there and experience it to understand.  Words don't do it justice.
Lastly, it is now a UNESCO World Heritage site, which means that it's finally getting the restoration it deserves and it can handle the thousands of people who head there every year.  If you are traveling through South East Asia, this has to be at the top of the list.  It's a wonderful place for reflection, prayer, and a peek into a world that's left us by.