As with all ancient sites, we are always trying to figure out how they were built.  It can seem almost incomprehensible as to how people of the ancient world were able to create such majestic structures with the limited technology available at that time.  And Angkor Wat is no exception.  It remains somewhat of a mystery with historians and archaeologists in constant debate about how it would have been possible to create what they did.
However, we do know some things about Angkor wat – the building process:
Inscriptions suggest that the complex took 35 years to build, utilizing 300,000 workers and up to 6,000 elephants to get the job done. There was no machinery at that time and so everything was manual labor.  These inscriptions seem to be tallies of the construction process but it's difficult to know how accurate they really are.  It does give us a ballpark though.
The vast majority of the structures are made from sandstone. These giant blocks were quarried from the Phnom Kulen mountain which is at least 50km away from the building site.  The only way to get the blocks of sandstone to the site was to float them down the Siem Reap river on rafts.  We don't know about you but that must have been an incredible sight to see those blocks coming down the river for years and years.
Beautiful scenes of Angkor
Inside the walls of the temples, a lot of wood and other less durable materials were used – which is some of the reasons why a lot of it has fallen into disrepair in recent times. Luckily, the designation as a UNESCO World Heritage site has helped to acquire the resources needed to restore the temple complex – and that should keep it going for a long time to come.
Each tower was built to symbolize one of the five peaks of Mount Meru and the entire complex itself was designed to be a representation of the entire universe. You'll see the incredible attention to detail in each of the towers, showing how carefully things were built as a shrine to the gods. The intricacies combined with the scale and size make it a one-of-a-kind build.
Recent discoveries of an ancient network of canals suggest that the reason they were able to build such an incredible structure in just a few decades was that they could float the sandstone down the canals to get much closer to whatever was being built at the time. This solved a lot of logistical challenges and relied on less manpower than would have otherwise been required.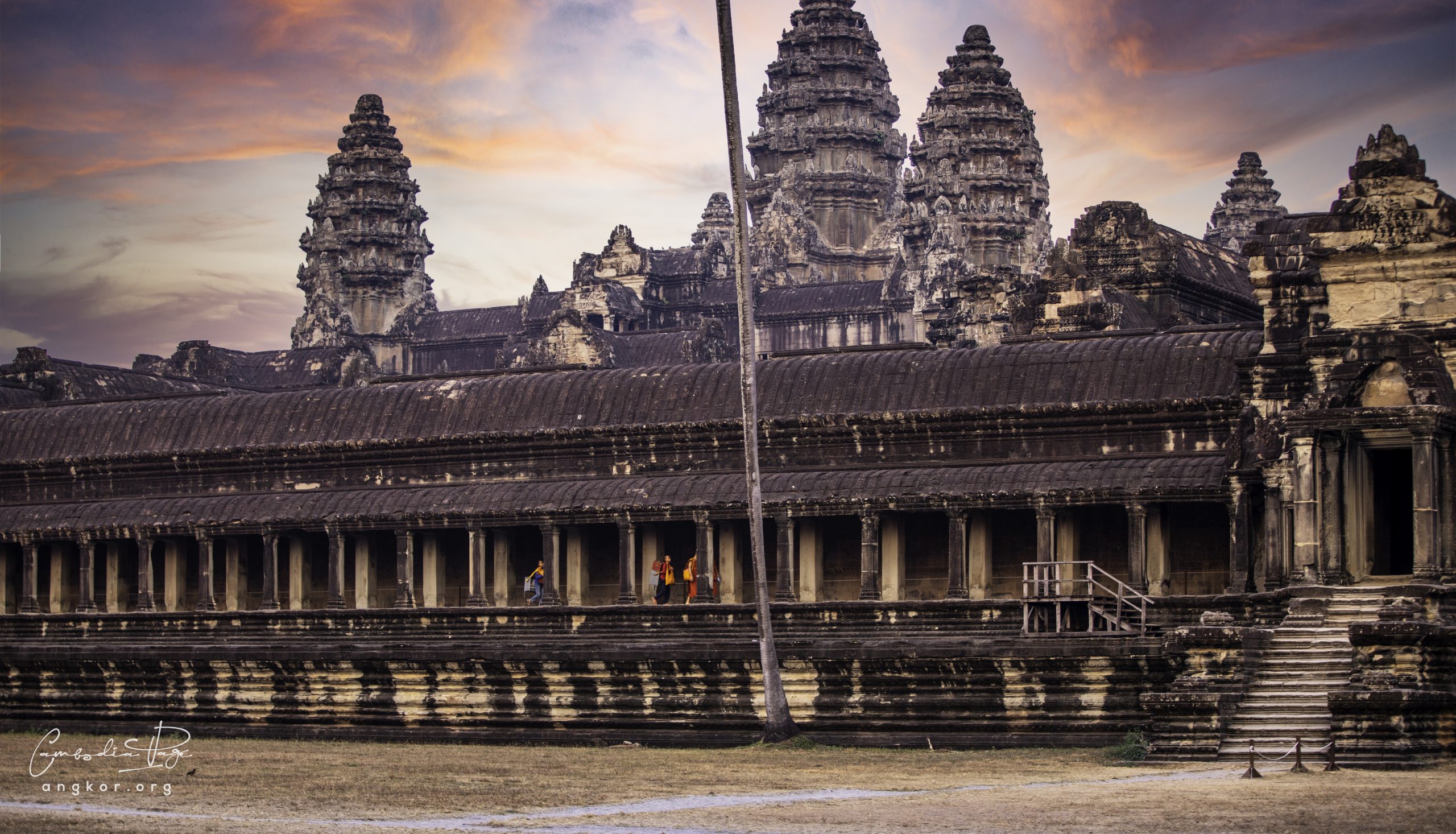 Beautiful scenes of Angkor
As you can see, the building of Angkor Wat is an ancient marvel and is a testament to human ingenuity, perseverance, and dedication. This gives the site a special aura that makes it the number one attraction in the region.
If you do visit, spend some time imagining what it would have taken to build it all without machinery. It might just give you a new appreciation of how incredible the monument actually is.